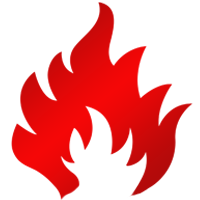 Heating
Repair • Replace • Maintenance
Call Three Stripes Heating and Cooling, Inc. for furnace repair and replacements, professional air duct cleaning, ventilation problems, and heat pump repair or furnace cleaning, and seasonal safety inspections. We are your complete Home Air Comfort Specialists.
Call the HVAC Specialists, Three Stripes Heating and Cooling, Inc. today for high-efficiency furnace installations that will keep you and your family in low cost, eco-friendly comfort all year!
Heating Services
Furnace repair
Furnace service and cleaning
High-efficiency furnace
Heat pumps
Indoor air quality
Coil and duct sanitation
Home protection- smoke alarms, co detector, whole house surge protector
Whole-house humidifier
Duct repair/ reroute/ modification
Wifi/ smartphone thermostats
Residential zoning systems
Ductless mini systems
Weather sealing/ home efficiency
Thermostat service
Filter replacement
Attic Insulation
---
Heating Contractor in Dearborn, MI
As your heating system ages, it can lose efficiency or stop working altogether. At Three Stripes Heating and Cooling, Inc., our goal is to offer quality heating system installation for all of our valued customers in Dearborn, MI. Whether you own a single family home or a larger building, we're here to design a heating solution that will best serve your needs.
We'll Keep You Warm
At Three Stripes Heating and Cooling, Inc., we provide the highest level of quality in all of our heating system installation projects, and all jobs are performed by highly-experienced contractors you can trust. We also aim to keep our prices reasonable and affordable, and we offer a variety of heating systems to suit your needs and budget.
We invite you to schedule a consultation with one of our many heating system installation experts, where we'll patiently answer any and all of your questions and discuss every stage of the process to help you determine your heating needs. So let's get started. Contact Three Stripes Heating and Cooling, Inc. today to set up an appointment.
---
Heat Repair Companies in Dearborn, MI
Hire the Contractors with the Experience You Need
Three Stripes Heating and Cooling, Inc. stands out among other heat repair companies in Wayne County by offering high-quality service at affordable prices. Not only that, but we have the experience necessary to ensure that the job goes smoothly. Heating units are complex and expensive devices and, without the right touch, it is possible to do more harm than good. Depend on us to provide the skills needed to get the job done. By hiring us, you are sure to get the following benefits:
Prompt Project Completion
Punctual Service
High-Quality Work
Don't wait around longer than necessary when your heat is out. We are here to offer quick and effective repairs to your heater. Our goal is to keep you cozy no matter how cold it gets.
Three Stripes Heating and Cooling, Inc. is happy to serve clients Monday through Friday, 8:00 a.m. to 5:00 p.m. and weekends by appointment. We are devoted to satisfying customers in Dearborn, MI, and surrounding areas. Call today to discuss our service options.