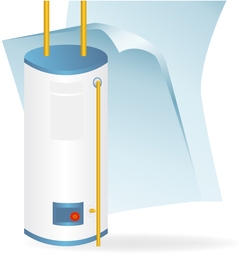 Water Heaters
Repair • Installation • Maintenance
Give us a call today to have a skilled technician out to service your water heater today. Looking for annual maintenance on your water heater? We've got you covered. We can help from small repairs to full water heater replacements. We are your trusted water heater experts.
Have you been saving up to replace your existing water heater with a tankless system? Perhaps your current tankless system hasn't been running like it used to, or just stopped working entirely. It may be time to replace that tankless system with a new updated one. Three Stripes Heating and Cooling, Inc. has the technicians and the tools to get your tankless water heater needs taken care of today!
Did you know a huge part of your home's energy usage comes from heating water? Not only can a tankless water heater save you on your energy bill every year, but tankless units can offer a continuous supply of hot water. You won't have to worry about running out of hot water while filling up the bath anymore. Call Three Stripes Heating and Cooling, Inc. today for high-efficiency tankless water heater installations that will keep you and your family in a low cost, comfortable, eco-friendly household for years to come!
Residential Water Heater Services
All major types of Water Heaters - Conventional, Tankless, Demand, Heat Pump
All major fuels sources - Electric, Fuel Oil, Geothermal, Natural Gas, Propane
Emergency 24/7 service/repair
Water Heater Replacement
Water Heater Leaks
Tankless water heater repair
Tankless service and cleaning
High-efficiency system
Valve cleaning
System flush
Annual maintenance
Scale removal (limescale)
Clean the filter
Install venting pipe
Tankless system installation
Estimate proper tankless size
Gas-fired tankless unit
Electric tankless units
Install proper shut off valves
---
HOT WATER HEATERS IN MACOMB, MI
After heating and cooling, water heating is typically the largest energy user in the home because it is necessary for so many domestic activities. Your water heater should provide enough hot water at the busiest time of the day. At Koz Heating & Cooling Inc, we offer a wide variety of electric, gas and tankless water heaters.
If you old heater doesn't work as good as it used to, the answer may be that you have sediment buildup in your tank. As water heaters age, they tend to accumulate sediment and lime deposits. If the heaters are not cleaned periodically, the sediment may rise to a level that will act as a barrier between the burner and the water, making it harder to heat and begin to break down the steel. For every half inch of sediment on the bottom of a gas fired water heater, it requires 70% more fuel to heat the water. Additionally, if your water heater is gas-fired, oil-fired or electric, if it was exposed to flood water, the unit should be replaced. If you see leaking from your hot water tank, there is definitely something wrong. In that case, you should turn off the water heater power to the unit and call Koz Heating & Cooling. Based on the manufactures service life, water heaters life expectancy is between 8-12 years. This timeline is based on how well it was installed, how well the unit was maintained, and even the design of the unit itself.
Tankless water heaters heat water directly without the use of a storage tank. When a hot water tap is turned on, cold water travels through a pipe into the unit. Either a gas burner or an electric element heats the water. As a result, tankless water heaters deliver a constant supply of hot water.
If your existing water tank needs repair or replacement, call us today at (586) 330-0042. Our trained professionals offer a free in-home consultation to help you determine the best option.