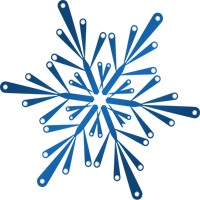 Air Conditioning
Repair • Replace • Maintenance
Call Three Stripes Heating and Cooling, Inc. for air conditioning repair and replacements, professional air duct cleaning, ventilation problems, and heat pump repair, and seasonal safety inspections. We are your complete Home Air Comfort Specialists.
Call the HVAC Specialists, Three Stripes Heating and Cooling, Inc. today for high-efficiency air conditioning installations that will keep you and your family in low cost, eco-friendly comfort all year!
Air Conditioning Services
Air conditioner repair
Air conditioner service and cleaning
High-efficiency AC installation
Heat pumps
Compressor repair
Condensate drain lines
Indoor air quality
Coil and duct sanitation
Air purification/ sterilization
Home protection: smoke alarms, co detector, whole house surge protector
Duct repair/ reroute/ modification
Whole house dehumidifier
Wifi / smartphone thermostats
Residential zoning systems
Ductless solutions
Ductless mini-split systems
Weather sealing/ home efficiency
Thermostat service
Filter replacement
Attic Insulation
---
Ac Installation Companies in Dearborn, MI
Specializing in residential and commercial air conditioning installation, Three Stripes Heating and Cooling, Inc. is dedicated to keeping clients in Dearborn, MI nice and cool. No job is too big or small, and we aim to deliver complete customer satisfaction on every project we undertake. We also offer a wide selection of air conditioner models at affordable prices to meet your specific needs.
When you work with Three Stripes Heating and Cooling, Inc., our trained service technicians will sit down with you to discuss your needs and help you find the best air conditioning system for your budget. We pride ourselves on working hard to ensure not only affordability, but quality and complete customer satisfaction as well. So whether you need air conditioning installation for a small home or an entire office building, our highly trained and experienced contractors will provide the speedy, high-quality service you can depend on.
---
Air Conditioner Repairs in Dearborn, MI
The Service You Need, When You Need It
When you make an appointment with Three Stripes Heating and Cooling, Inc., you are guaranteed to get prompt service. This comes in handy when your AC goes out in the full heat of summer. We are proud to provide quick and highly effective air conditioner repairs to homeowners throughout Wayne County. Let us provide you with the following and more:
Prompt Service
Friendly Technicians
High-Quality Work
Inexperience can lead to disaster when it comes to air conditioning repairs. Trust in the experience and skill of our team to make sure that nothing goes wrong. Our goal is to not only repair your unit but also to do so in such a way that results in a longer-lasting AC unit.
No other HVAC contractor in Dearborn, MI, cares as much about their clients as we do. Our locally owned and operated company is at your disposal Monday through Friday, 8:00 a.m. to 5:00 p.m. and weekends by appointment. Call today to schedule an appointment.